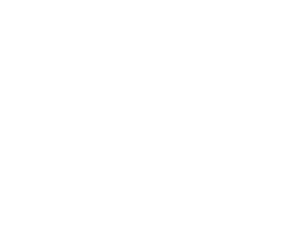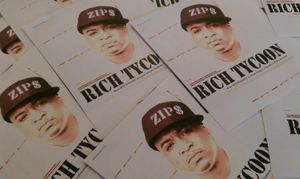 My Story
 I came up in a family where music was usually playing in the background.  Either my dad was playing records on his stereo, my uncle Keith was practicing the drums, or my uncle Mike was deejaying a house party at Grandma's house.  The ladies in my family loved music just as much.  I can remember watching my mama clean the house while singing along to Supremes's songs as if she was Diana Ross herself.  Not to mention my sister was a huge Prince fan. Exposing me to one of the most original artists ever. These were my first experiences with music.

My family helped open my ears, but my desire to be cool lead to me writing my first rap song at age 12.  It was the crazy mid-80's, break dancing was trending, and hip-hop was the cool new thing.   I wasn't the best at break dancing, so I decided to write a rap.  Not to become a rapper per-say.  Just to have something to recite during the lunchtime freestyle sessions at my middle school. So yeah, I wrote a rap just to be cool.

Over the next few years, I wrote a lot, but not just raps.  I was also interested in journalism as a teen, so I wrote articles for a variety of my school's newspapers. Plus, when I came home from school claiming that I had no homework my Dad would have me take an article from an encyclopedia and re-write it in my own words.  I believe all doing these things helped me hone my story telling skills, which transferred into my rap songs. Making me a story telling rapper.   

Consistently writing, practicing, and performing at a few shows landed me my first professional music opportunity at age 20.  A mutual friend introduced me to an up and coming rapper from Seattle named E-Dawg.  We hit it off pretty good and eventually got into the studio and recorded 2 songs; Drop Top and Lil Locs. Lil Locs was a dope street banger, but it was Drop Top that opened the eyes and ears of hip-hop legends Sir Mix a Lot and Rick Rubin.  Drop Top, a smooth summer anthem was ultimately the inspiration for Seattle...the Dark Side, a compilation album released by Rhyme Cartel/Def America in 1993.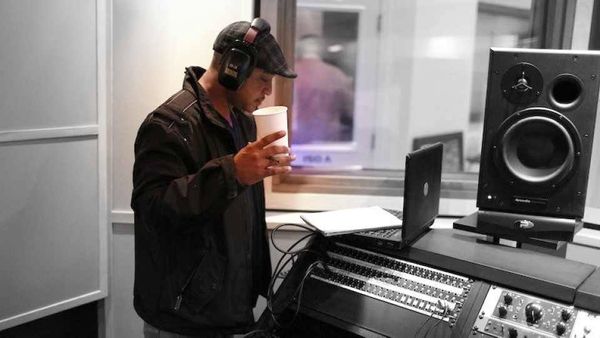 Fans of my music tend to like my voice, which is raspy and original.  They also appreciate the street stories in my songs and how I approach each song from a real perspective.  Still, as real as it gets I try not to lose sight of the basic goal, which is to make good music that people can enjoy, relate to and learn from.

Around 2005 I co-founded a rap duo called Black Bizness.   We recorded and independently released 2 albums; Shop Open and Buyin' n Sellin'.  Buyin' n Sellin' was presented by Bay Area rap legend San Quinn.  This era signified a new beginning for me.  I started the phase as Filthy Rich, transitioned in Rich Tycoon aka Filthy Rich, and emerged as simply Rich Tycoon.  What I call a better version of Filthy Rich.

Independently I've recorded songs with Yukmouth of The Luniz, Chris Rene of Simon Cowell's X-Factor, Rappin 4Tay and other luminaries such as Oakland rapper Keak Da Sneak (3XKrazy), producer Sean T, Dubee (Thizz Ent.), One Drop Scott, The Mekanix, and Indecent the Slapmaster.  I've inspired many up and coming artists and groups throughout my musical existence and in 2015 Sir Mix-a-Lot pulled me on stage at the Catalyst Nightclub in Santa Cruz, California to tell the crowd I was one of the dopest emcee's he'd met.  Thanks Mix!

To date, my music has been heard in over 20 countries without having a major record deal and during a time when the hip hop industry is flooded with talent, I am still managing to progress and gain momentum. I thank God for that.